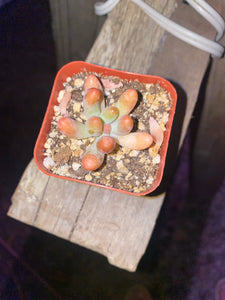 Owlivia Creations
2 inch potted Sedum Pachyphyllum
Regular price
$3.00
$0.00
Unit price
per
Sedum Pachyphyllum
Comes Already planted in a 2 inch nursery pot. 
this sedum can grow a few feet wide and several inches tall over time . This is one of my favorite sedums because the way it grow , the colors it can change into with bright light . As well as it is a great plant to take cuttings off to grow more easily . 
does well in the ground and in a pot . 
---